PAGAN MASK WITH WEBS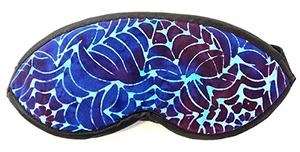 Description:
PAGAN MASK WITH WEBS
The soft padded fabric that rests gently over the eye area is 100% fully breathable cotton. The Mask is super-comfy and when fitted correctly provides typically 100% light blocking.
This sleeping mask is 100% light blocking with elastic straps with velcro fasteners.
PRICE: $24.95
item#: PAGAN-WEB
ADD TO CART

GO BACK
FEATURED ITEM AND PRODUCTS ON SALE