Pagan Mask with Pocket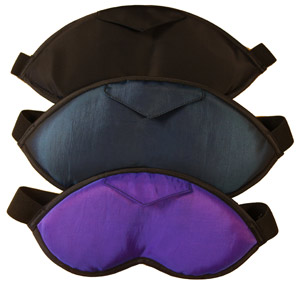 Description:
The soft padded fabric that rests gently over the eye area is 100%fully breathable cotton. The Mask is super-comfy and when fitted correctly provides typically 100% light blocking.
This sleeping mask is 100% light blocking with elastic straps with velcro fasteners.
Available in sizes Large, Medium and Child (slightly smaller than Medium)
Colors: Black, Dark Teal, Ultra Violet
Price: $24.95
TO PURCHASE THIS ITEM PLEASE CONTACT THE STORE FOR SIZE AND COLOR AVAILABILITY.
mailorder@ramtha.com
PHONE 360-458-5237

GO BACK
FEATURED ITEM AND PRODUCTS ON SALE