Mindfold Relaxation Mask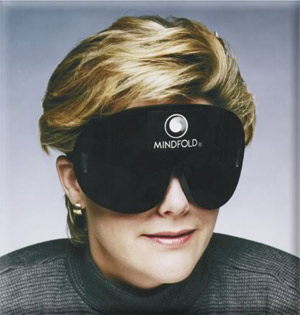 Description:
The Mindfold Relaxation Mask is a flexible black plastic face plate backed with a high-density soft foam padding. The foam padding has cutouts that allow you to experience total darkness even with your eyes open.
The new adjustable Velcro head strap allows you to fit the Mindfold mask snuggly to your face.
PRICE: $15.25
item#: MS4570
ADD TO CART

GO BACK
FEATURED ITEM AND PRODUCTS ON SALE