"Days of the Ram, Then and Now (DVD)"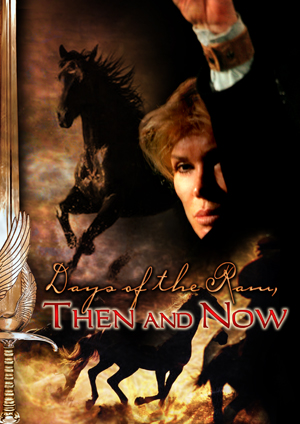 Description:
Length: 1 hr 55 mins
Format: DVD
In Days of the Ram, Then and Now, Ramtha shares with the audience some of the most intimate memories from his lifetime and the insights that brought him to his enlightenment.
Ramtha continues his life story across the sands of time to the present and describes the magnificent work he has done together with his channel, JZ Knight. He explains the challenges they have conquered to bring this extraordinary knowledge to the world: ?The power is in you, you can do anything, and your destiny is to make known the unknown!?
Ramtha?s appearance in this DVD was recorded live at Ramtha?s School of Enlightenment in Yelm, Washington, during a teaching on July 17, 2005.
Subtitles in 9 languages: Chinese, Dutch, English, French, German, Italian, Japanese, Portuguese, and Spanish.
PRICE: $24.95
item#: D05DR
ADD TO CART

GO BACK
FEATURED ITEM AND PRODUCTS ON SALE